Join Us In Studio or Online
Getting started with Pilates or keeping up your practice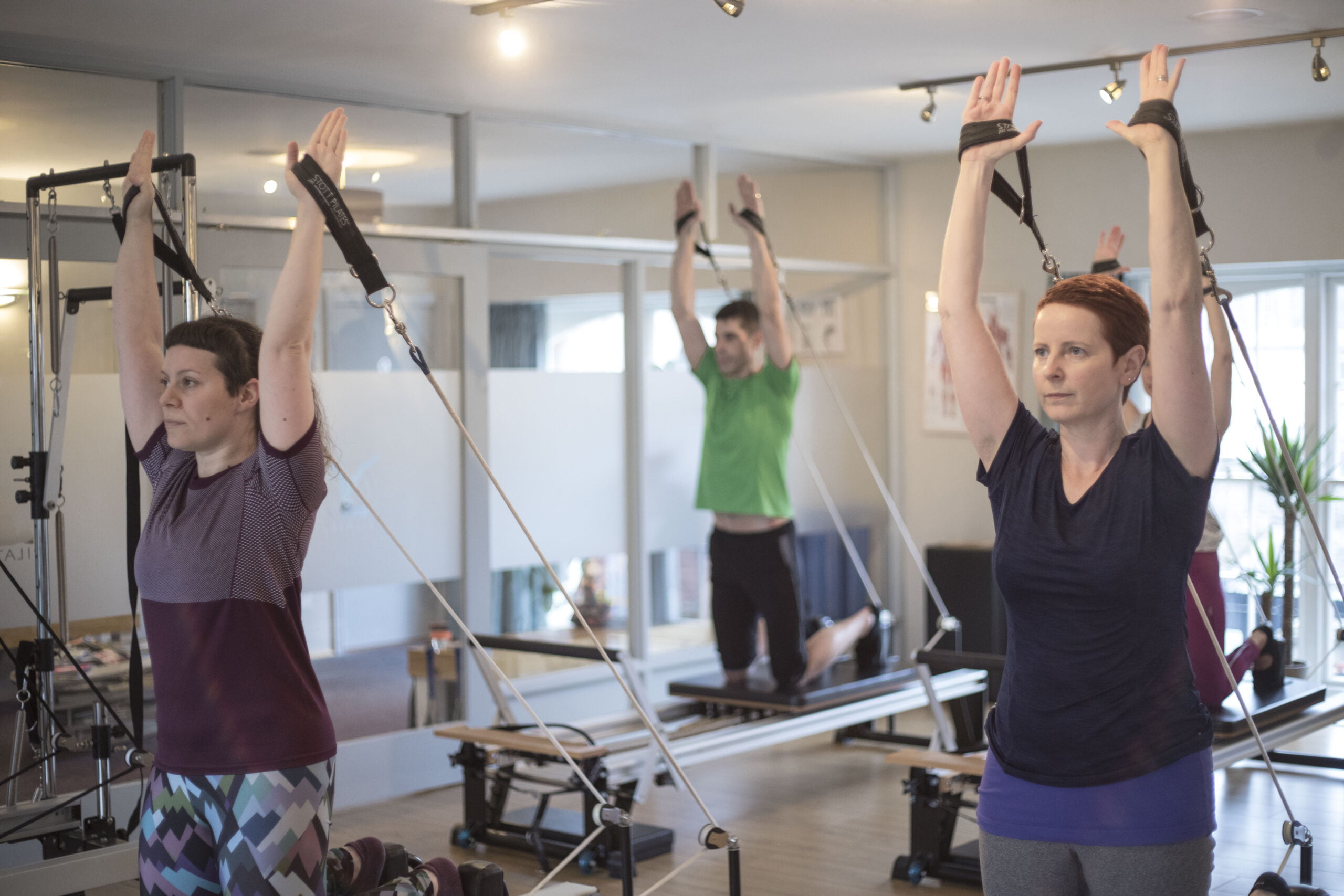 has never been easier.
Come and visit our spacious, bright and airy studio in the heart of Dublin city, just off Camden Street – or work out with us from home.
Since 2005, our ethos has been on quality, not quantity so we keep classes small to ensure you get individual attention and the best results from the time you spend with us.
Join like minded people and the very best teachers in Dublin for small group classes that will keep you in tip top shape, moving well and feeling great.
Book Online Class / Book In Studio Class
How to get started with our studio
If you're just getting started out with our studio we recommend an initial 60 minute appointment with one of our teachers. This can be either in studio or online. During your session we take a history, discuss your goals and introduce you to our approach and the equipment we use (as it may be different to what you are used to if you've done Pilates elsewhere). You'll also get a full body workout which is appropriate for your needs.
Afterwards we can make an informed recommendation on what the best options are for you to meet your particular goals. You can still avail of our various Intro Offers after your discounted Initial Assessment.
Need some help before booking anything? You can also book a free 15 minute Appointment to Meet an Instructor- Online or an Appointment to Meet an Instructor – In Studio before booking anything too. These must be booked in advance to make sure we're free to chat and not teaching to save you a wasted trip.
Or please just give us a call on 01 5549710.
Get Started
Prices
Clients tell us our classes are great value for money for the quality of the teaching we offer. You can enjoy classes for as little as €9 a session with our discounted multipacks and monthly plans. We can also tailor packages for you if needed.
Prices
Timed to suit you
We're open 7 days with loads of classes to choose from – for all levels of experience.
We also have a range of specialist classes for prenatal, postnatal and classes for our older clients – Fit for Life.
One to one sessions are bookable all week too, from early morning to late evening. Keep an eye on the schedule for workshops too.
Book Now
Why do Pilates?
Regular Pilates keeps you strong, toned & flexible and with it's focus on deep breathing, integrated with your movement, can also help alleviate stress and anxiety.
Athletes, mums to be, clients in their 80's and you too can reap many benefits from regular sessions.
Some of the benefits include:
✔ strong, toned muscles
✔ keeps you in tip-top shape and looking great
✔ reduces stress and anxiety
✔ improves flexibility
✔ reduces risk of injuries
✔ improves balance
✔ better posture and alignment
✔ prehab prior to surgeries or medical treatment
✔ less general aches and pains
And lastly with it's mind and body focus, Pilates leaves you feeling refreshed and energised after each and every session.
Learn More
Why Choose Us?
Our large and airy spacious studio has huge windows on either side, guaranteeing a constant supply of fresh air. We keep our classes small and provide tailored guidance throughout, and as a Teacher Training Centre you know you get to work with the best teachers in the industry. Plus, our handy online booking system allows you to book classes when it suits you.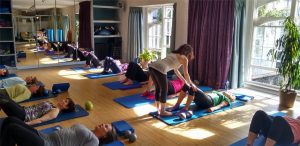 This individual attention can make our Pilates classes suitable for everyone – including clients with chronic back pain, pregnant women and older clients. We do recommend an Initial Assessment prior to group classes.
Your Teachers
Our experienced teaching team have thousands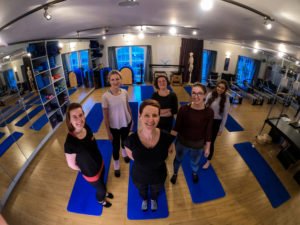 of hours of experience between them so you know you're getting the latest evidence based information with your workouts.
We're a really friendly bunch and always ensure you get the best possible results from your Pilates practice, challenging you when appropriate and supporting you when required as well – as keeping things fun and having the chats.
Classes are kept small – even our online classes – so we can assist you with form and technique. Individual attention is something we never compromise on.
We guarantee you'll finish your session feeling better than when you started.
Our Teachers
Read more reviews on
Google
and
Facebook
.
Current Class Timetable
View all Pilates Classes
Welcome to Live & Breathe Pilates
New to our Studio?
Book a free appointment for a chat about options or just give us a call on 01 554 9710.
Interested in group classes?
Check out our timetable below for all options and times. We're open 7 days with 35+ classes to choose from.

Book Classes
Prefer Private Sessions?
We provide one to one appointments for those who prefer a tailored program. We recommend a chat first to see what the best options are.
Book Online Appointments
Need Equipment?
Visit our online shop to buy rollers, mats, balls, bands, blocks and other essential Pilates gear.
Shop
Find Us
Contact us
Reviews
Based on 63 reviews